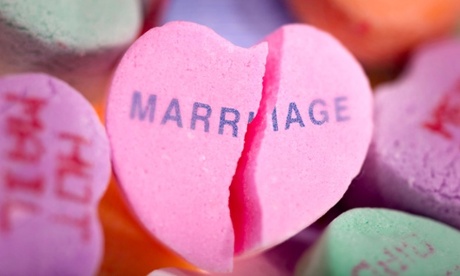 Social services minister reiterates claim divorce leaves children worse off when defending Coalition's counselling vouchers
The social services minister, Kevin Andrews, says Australia's divorce rate is too high and has reiterated concerns that children of divorced parents fare worse than those whose parents remain married.
Australian Bureau of Statistics figures show the number of couples seeking divorce has fallen 4.6% to 47,638 for the 2012-13 financial year. Nearly half of those couples have children.
Source: Life and style: Divorce | theguardian.com